Metal Or Marble Side Table?-Is Marble Pattern Iron Side Table.
You must have seen a side table made of metal or marble, but have you ever seen a metal side table with a marble pattern?
VICLLAX chose a tabletop with a concrete-colored marble pattern, but the overall side table is made of metal, which is visually deceptive, but you can tell when you tap the tabletop and feel its weight, It is by no means marble.
Selection of Color
In recent years, everyone has been very interested in the boho side table, because its color tone is really very comfortable, and it is easy to match with a high-end feeling. Neutral colors such as wood color and gray are also the choice of most people.
The color of the VICLLAX round metal side table tabletop is mainly gray marble pattern, with a concrete style, and the four table legs are black shrink tubes, which makes the overall look more design.
Overestimated Weight
The round tabletop has a diameter of 18 inches and a thickness of about 0.5 inches. You must think that this white outdoor side table is at least 10 pounds. In fact, after replacing the desktop with an iron plate, the firmness is increased and the weight is also reduced a lot.
Nice Stability
Many beautifully designed stool side tables are suitable for placing on very flat ground. Although the ring-shaped table legs are beautiful, the placement of the table is more suitable for indoors. The round tabletop with 4 legs makes it easier to maintain stability when placed outdoors, whether it is uneven concrete or loose soil.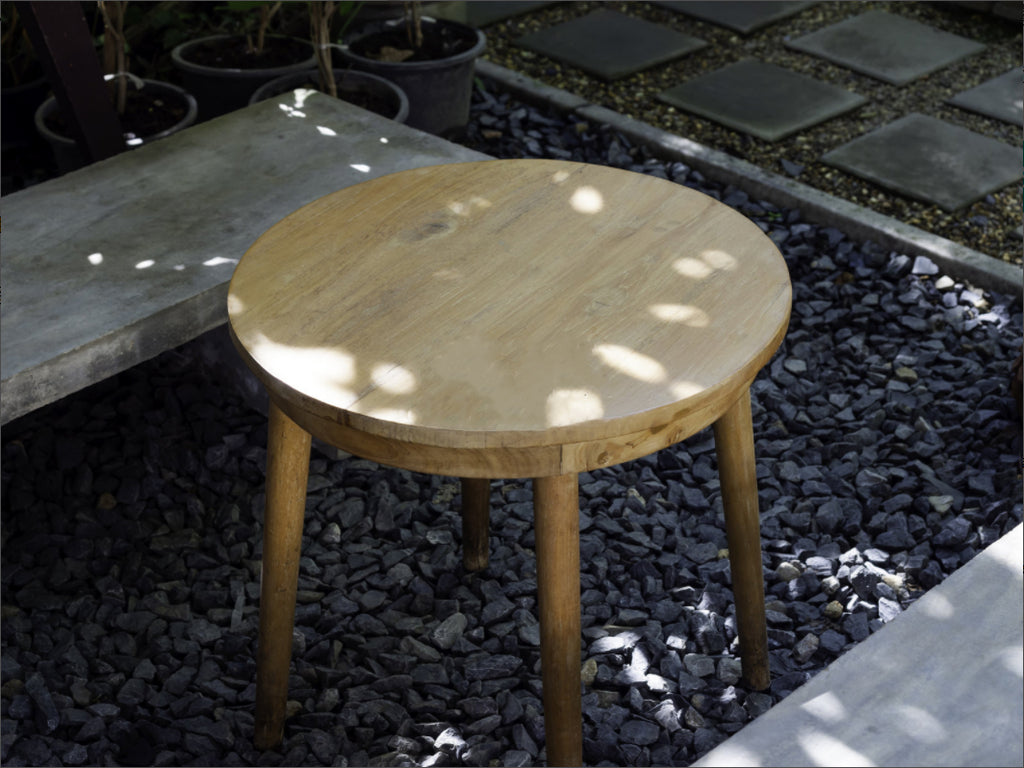 Prices at A Good Value
The price must be an important factor for you to consider. Buy the products you really need within a certain budget. VICLLAX hopes to consider how to buy the most affordable short round end table for consumers while ensuring quality. We also support after-sales service, the product has a 1-year warranty, if you have any problems with the purchase, you can contact support@vicllax.com to get our help.