2022 Popular VICLLAX Patio Dining Chairs
Summer Is Coming
With the advent of summer, we can expand the indoor activities to the courtyard, and enjoy the fun of al fresco dining with family and guests.
When you sit on a suitable outdoor dining chair, it will bring you a good experience. A suitable soft and hard seat cushion, firm armrest, and sloping backrest are all the beginnings of feeling the outdoor life.
Happy Dinner
Prepare enough chairs to accommodate everyone, too crowded will restrict movement, too spacious will create a sense of distance between guests, ensure that all guests can sit, and ensure that the height of the seat to the table height is about 10-13 inches, Keep a distance of 5-7 inches between chairs, which can make every guest feel comfortable.
For informal dining outdoors, you can choose not to use a standard square table, because the square table will keep everyone at a distance, and choosing a round table that can accommodate 3-5 people can make the dining atmosphere more relaxed.
Discovery Space
Find the best place to eat in your backyard, depending on the situation in your backyard, it can be a vacant lot depending on the house, it can be an extended deck, it can be a place surrounded by plants in the backyard, and put a set of 4 matching 4 People outdoor dining set, classic black frame furniture can match any outdoor venue, make your outdoor venue appear more composed.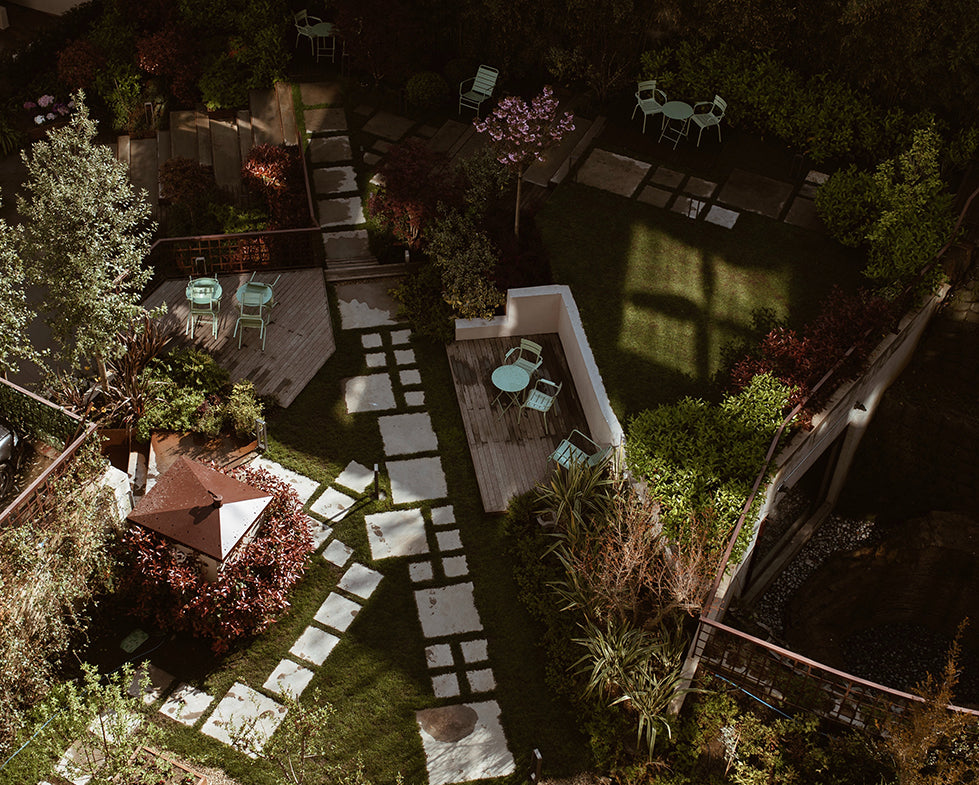 VICLLAX patio black dining metal armchair may be different from the usual outdoor metal dining chairs. It is powder-coated to make the metal frame feel more tactile. In the shade of summer, you can feel the coolness of the metal.
Appropriate Height
VICLLAX patio chairs have a sitting height of 16.5 inches, plus the blue seat cushion is about 18 inches high, which best matches the height of the table at 30 inches, which fits with the standard dining set.
The armrests are 25.2 inches high and ergonomically designed to keep your hands free while keeping the seat cushion comfortable.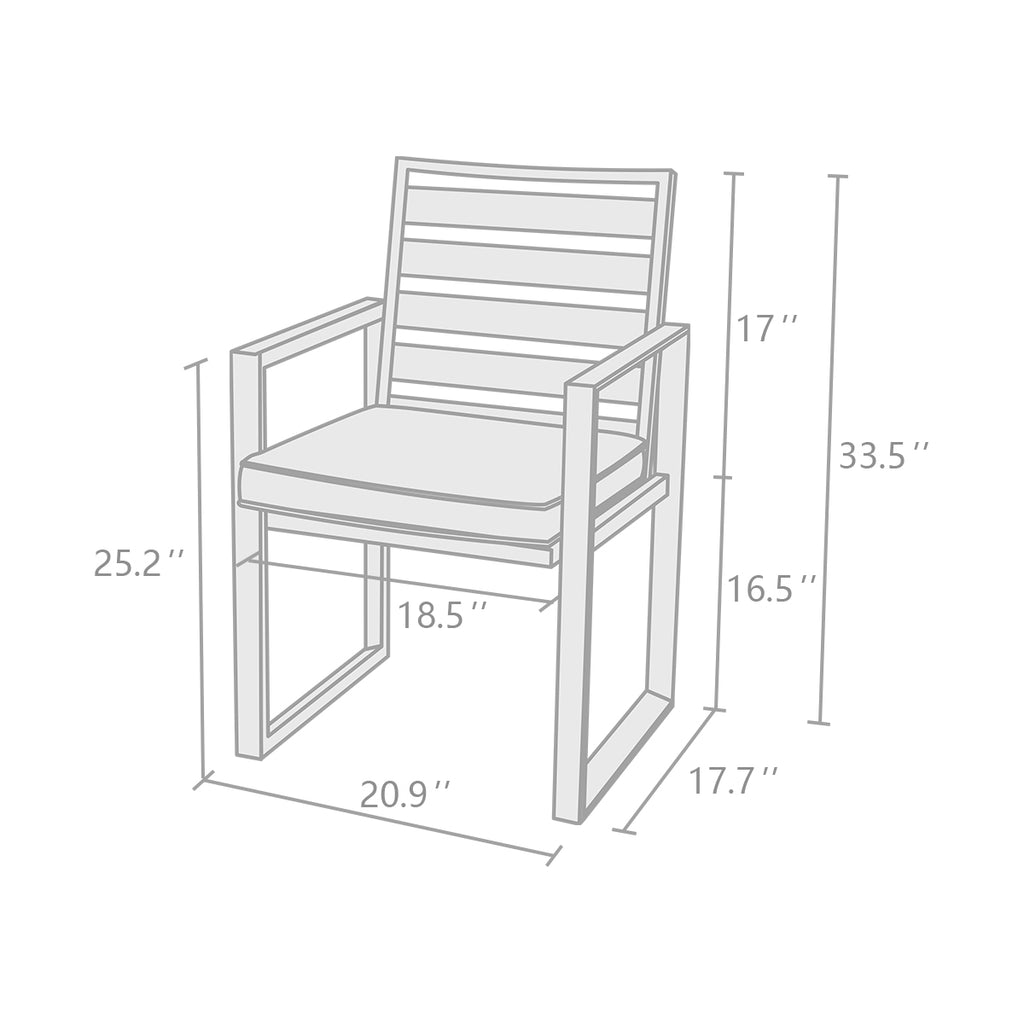 Color Selection
Color can bring you a different feeling. It will affect your mood subconsciously. In the courtyard, general colors such as gray and black are generally chosen, but the sky-like blue cushion will make you feel completely new. Represents freedom, wisdom, depth, trust, sincerity, and imagination.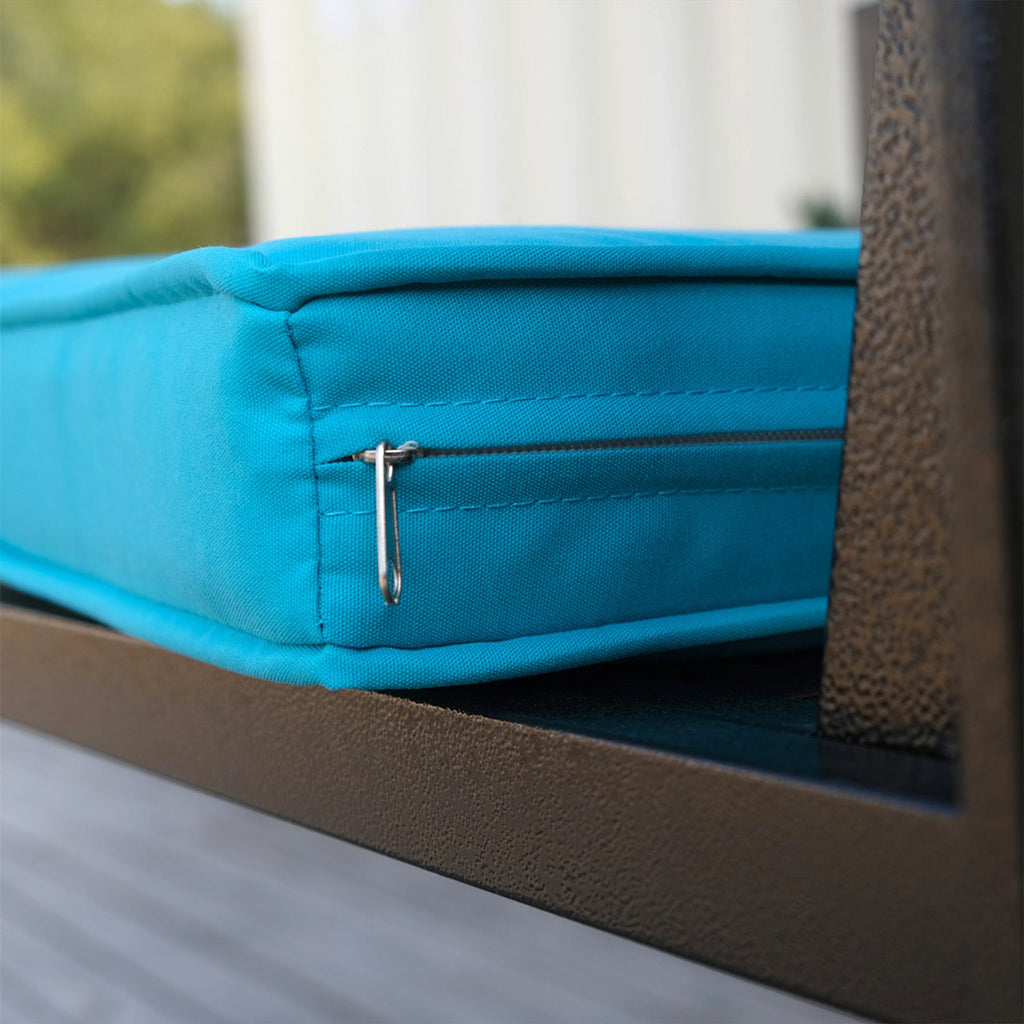 If you have a preference for metal materials, you can definitely try VICLLAX outdoor furniture, used in the right way to make outdoor furniture last longer, and regular cleaning can also make it like new.